January 2023:
Finance
We're excited to launch our first Connected Topics page, bringing together fascinating articles, discussions and resources on a chosen topic.

These pages help you to find the information you need on selected digital twin topics, with a new topic area every month.
In January, we're taking a closer look at one of the most important issues behind every digital twin - finance. What are the financial challenges and opportunities accompanying digital twins creation and implementation?

Central to our consideration of this topic is a panel discussion offering a deep dive into the financial intricacies, hosted by Henry Fenby-Taylor, with the panel formed of Mark Coates (Bentley Systems) and Paul Lam (TuSimple), both members of the DT Hub Strategic Board.

Join us for what is sure to be a fascinating discussion.
As well as our Fireside Chat, we have gathered together content from around the DT Hub and beyond to give greater insight into one of the most important topics relating to digital twins.
Panelists' Spotlight
We are pleased to welcome two members of the Digital Twin Hub Strategic Board to our first Fireside Chat panel discussion. Read more about their backgrounds and areas of expertise:
Mark Coates

Mark Coates is Bentley's International Director of Public Policy and Advocacy, where he helps to inform and guide government, policymakers, business leaders, and decision-makers globally on the benefits of digital transformation.

For the past ten years, Mark has been driving digital transformation, seeing great advances made in sectors by adopting digital ways of working. He has worked on numerous infrastructure projects, consulting asset owners and their advisors on technology adoption to attain better project results while being conscious of time, cost, and quality. He is a member of the Chartered Institution of Highways and Transportation, chairman of the British Water Forum and a member of the advisory board of the Institute of Government and Public Policy.

LinkedIn profile

Paul Lam

Paul Lam first joined the Asian Infrastructure Investment Bank (AIIB) in 2018 where he worked in the investment department before moving to become Strategy and Policy Officer for Digital and Technology. Paul has developed and was responsible for executing the digital infrastructure strategy and thematic priority of technology-enabled infrastructure, which guides AIIB's engagements and investments in technology and its applications in infrastructure sectors (infra-tech).

Paul is now Director of Corporate Development and Strategy at TuSimple where autonomous trucking technologies are used to make freight transportation safer, more efficient and more environmentally friendly.

LinkedIn profile
Finance and Digital Twins
This content from around the DT Hub looks at various aspects of financial issues relating to digital twins. The white paper, which you can download and read, takes an in-depth look at collaboration between the finance communty and the wider infrastructure sector as well as the incentives of better data in building the financial case for digital twins.
Download
Fulvio Bondiolotti and Sarah Snelson of Frontier Economics presents Developing decision-support use cases of CReDo
If you are interested in learning more, reach out to Sarah or Fulvio ...
Read in full
Download
Jamie Smith of Imandra presents Using Symbolic AI to Build Formally Verified Digital Twins of Financial Systems
If interested in learning more, reach out to @Jamie Smith ...
Read in full
Media
DT Hub Fireside Chat - 'A deep dive into the financial intricacies of digital twins'
Join us for the DT Hub's inaugural fireside chat on the topic of the financial intricacies of digital twins. Hosted by Henry Fenby-Taylor, with fascinating insights from our panelists, from the DT Hub Strategic Board, Mark Coates and Paul Lam. ...
Read in full
Related Media
Here are some recommendations of further fascinating discussions curated around this month's topic to which you can listen or watch.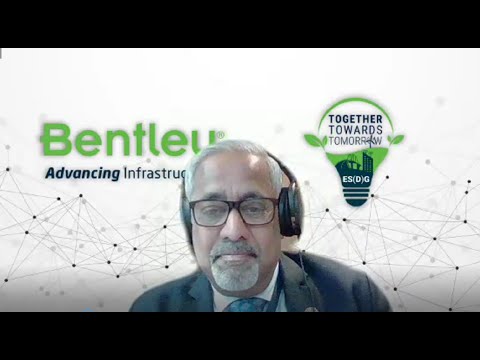 YouTube
Digital Innovation Thought Leadership Talk Series | Alexandra Bolton and Mark Coates
Alexandra Bolton, former Executive Director CDBB, and Mark Coates, International Director of Public Policy and Advocacy at Bentley Systems share how data and digital twins can shape a better future.
Watch here
Podcast
Digital Twin Fan Club Podcast - Mining in the Never Never
Johnathan Munkley and Henry Fenby-Taylor talk to Genéne Kleppe of Digital Twinning Australia to hear how mining in the remote outback lends itself to a digital twin approach.
Listen here
YouTube
Hub Insights with May Winfield and Peter Van Manen
Sam Chorlton interviews May Winfield, Global Director of Commercial, Legal and Digital Risks for Buro Happold and Peter van Manen, Principal Consultant at Frazer-Nash Consultancy about many digital twin talking points including benefits, use cases, buy-in and adoption of digital twins.
Watch here